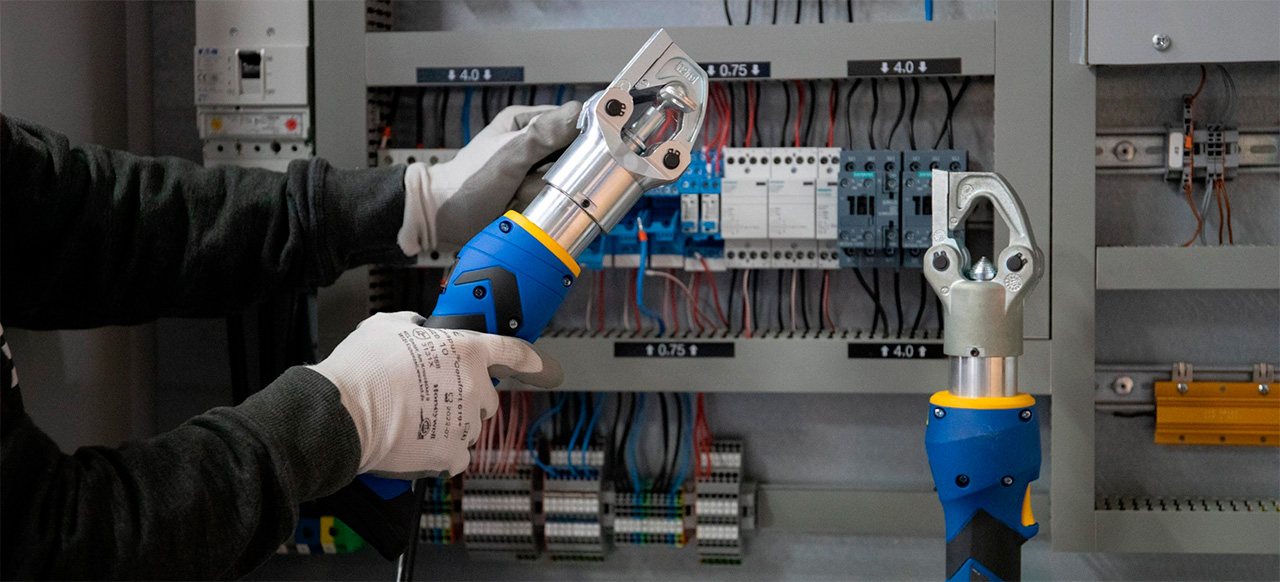 Precision tools for panel builders
The Panel Building range from Cable Tooling offers efficiency and safety for control panel building. Whether it's cutting, stripping, crimping or punching: we have the tool you need. Call to speak to a member of our experienced sales team on 01275 342700 or email [email protected] and we'll be happy to help.
Featured panel building tools
View all panel building tools
More information
Cutting, stripping, crimping and punching – power panel building requires the very best in cable tooling, and we offer the most technologically advanced tools to get the job done.
When it comes to safe and reliable cable connections, Klauke has proven expertise for over 60 years. From engineering and design, to customized solutions, manufacturing and services, Klauke is the industry leader in connecting materials and  electrical tools.